Slide the transfer case input gear onto the tranny tail shaft and secure it with 6 bolts. Obviously you are mounting the Atlas up against the tranny, but for each stud that will be making that connection, there are 4 different holes you can use. Install and adjust the clutch rod and return spring. Reconnect the crankcase position sensor using the supplied bolts. The nice feature of this is that you have more torque and better handling.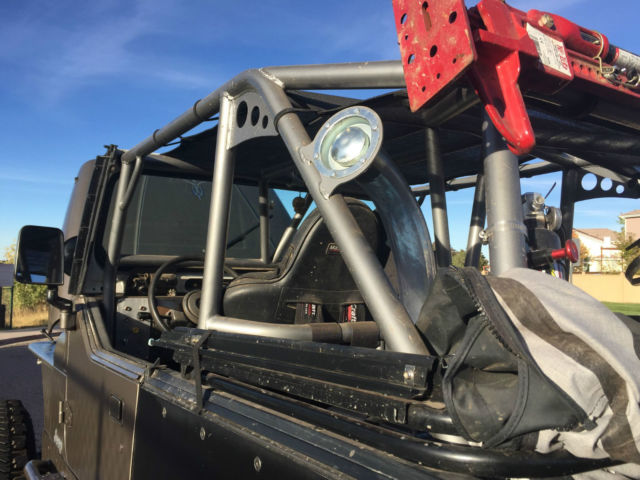 Install the slave cylinder.
We have designed a twin stick shifter that comes through the stock console for a clean installation that operates the Rubi-Crawler and the stock NP or NP transfer case. Disconnect the back up switch from the drivers side of the tranny. By using a shallow rotation he could bring the canter skid back up to where it should be.
Insert a clutch alignment tool into the center of the pressure plate, then install the clutch housing over the pressure plate.