This bit of news was buried in another thread over the weekend, so here's your chance to talk about it without derailing other topics. This further reduces queer relationships and queer characters just to sex in media commentary. Ani Bundel has been blogging professionally since The "Harry Potter" author added: Speaking at a press conference, she said: It's so sad we can do nothing! The Trump era has made us all too familiar with the warnings of Hannah Arendt.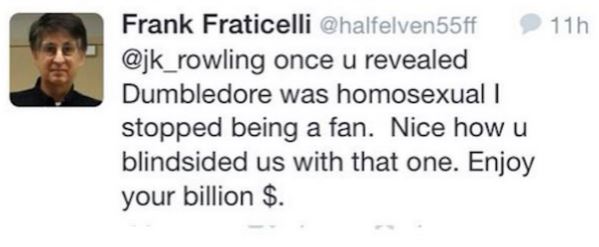 A new book tendentiously ignores key aspects of his life and work.
Should we care? Rowling then claimed that in the script for The Half-Blood Prince, she had to tell screenwriters to remove a line where Dumbledore reminisced about a girl. Tangential comments, smart-aleck remarks most of which were welcome comic reliefor those who found a heated discussion about the sexuality of a fictional character absurd or irrelevant: And yet, this is exactly what has happened.